Most Expensive Tequila Bottles in the World- Tequila is a distilled beverage produced mostly in the region around Tequila, 65 kilometers northwest of Guadalajara, and in the Jaliscan Highlands of the central-western Mexican state of Jalisco.
Tequila was initially produced in the 16th century and is derived from the blue agave plant, which is mostly grown in the Tequila region, which is situated around 40 miles northwest of the city of Guadalajara, Mexico.
Only blue agave plants can be used to make this alcohol, and no other members of the agave plant family can.
It is normally manufactured with a 38 percent alcohol content, which is comparable to 76 U.S. proof, which is necessary for domestic consumption; however, U.S. law requires it to have at least 40 percent (80 proof) alcohol for sales in the United States.
The drink is most often served as a shot, with salt and lime as a chaser (the most frequent serving form across the globe), although it may also be included in various mixed beverages.
The world's most costly tequilas come in a range of sizes (bottle), tastes, and distillation procedures.
Some are pricey for the tequila itself, while others are pricey for the bottle in which the tequila is housed.
Most drinkers are familiar with tequila blended with a variety of additional ingredients in margaritas.
Some people associate tequila with machismo-inducing shots.
True tequila connoisseurs, on the other hand, recognize it as a superb spirit to be consumed without the salt and lime that are employed to mask poor quality.
Top 13 World's Most Expensive Tequila Bottles
1. Tequila Ley.925 Diamante – $3.5 million
Tequila Ley.925 Diamante is the most expensive tequila in the world, costing an estimated 3.5 million US dollars.
This extra Anejo bottle is of high quality and has been matured in a barrel for seven years.
This most costly Tequila was produced at the Hacienda La Capilla distillery in Jalisco. It is created from high-quality 100% select agave and has a 42 percent alcohol content.
It was released in 2010, and the bottle holds 1.345 liters of Ley.925 Tequila.
Tequila Ley 925 Diamante is a highland tequila presented in a beautiful bottle made of. 925 pure platinum weighing 3.725 kg and encrusted with 4,100 white diamonds weighing 328.59 carats.
The container that carries this famous spirit required approximately 10 months and the hard work of seventeen craftspeople.
Jose Davalos Mejia designed this most costly bottle of alcohol, which has been shown in places such as Paris, Moscow, London, and Berlin since its conception.
2. Ultra-Premium Ley .925 Pasion Azteca Tequila – $225K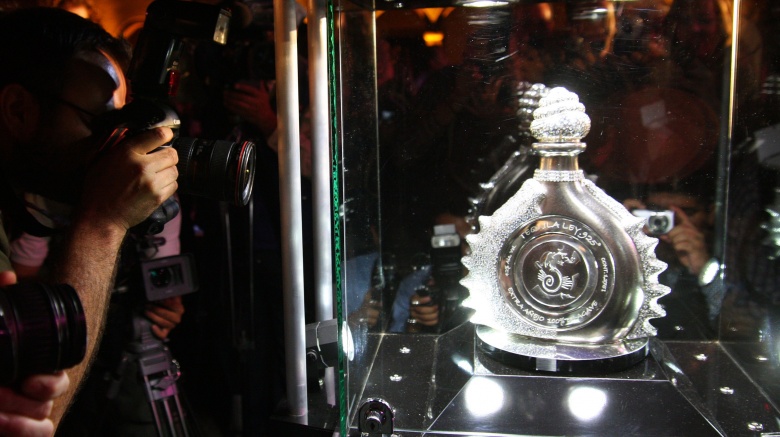 The most expensive Tequila bottle, Ultra-Premium Ley.925 Pasion Azteca Tequila.
It is worth $225,000 and is created from the pure sap of the Blue Agave plant. This Tequila is matured for 6 years after it has been distilled.
The bottle definitely makes this booze stand out.
It's made of two pieces. The first item is entirely handmade of pure platinum, while the second is entirely handcrafted of pure white gold.
A platinum symbol binds the parts together.
This lovely creative decanter is a true showstopper and conversation starter, and it is one that every collector should own.
3. Clase Azul 15th Anniversary Edition – $30K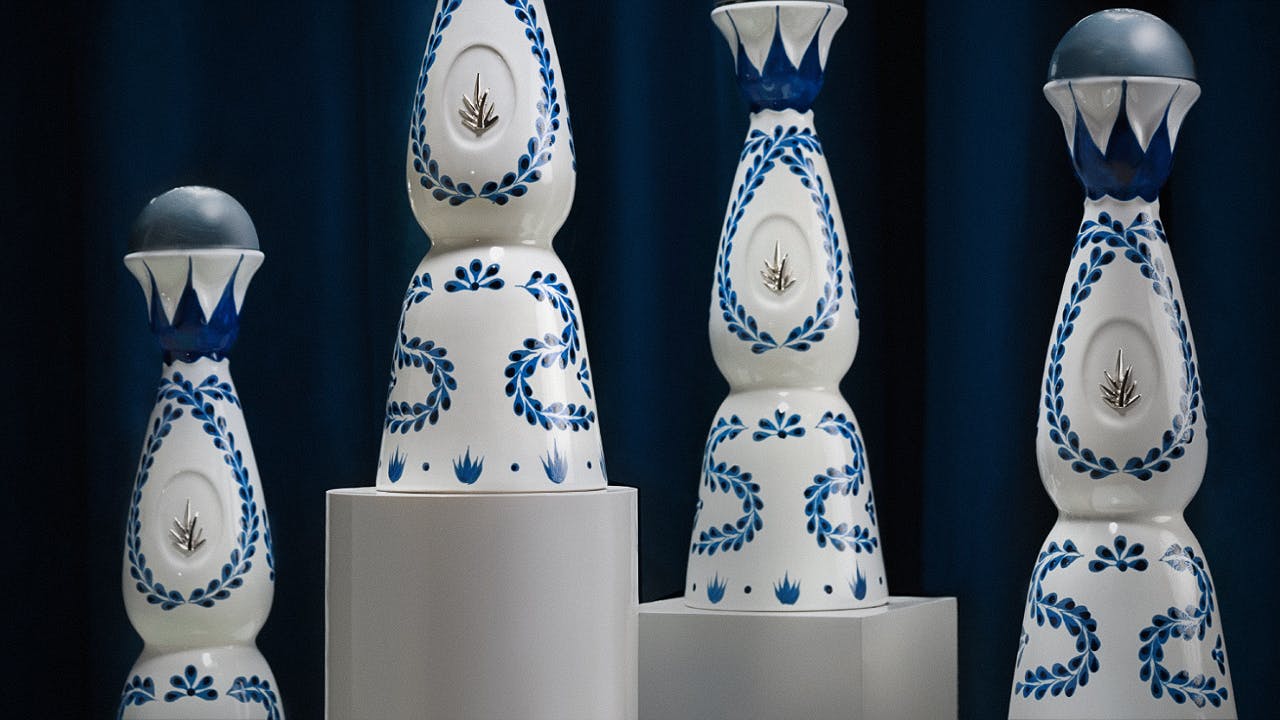 Clase Azul celebrated its 15th anniversary in 2012 with this special edition that only arrived with 15 bottles and retailed for $30,000.
They are well-known for their high-quality premium tequila, but the narrative behind the creation of these bottles is intriguing enough to warrant a ceramics lesson.
Their anniversary flasks are embellished with 24-karat gold and amber embellishments, yet they are all handcrafted by local artists.
4. AsomBroso Reserva Del Porto – $2,800
AsomBroso Reserva Del Porto Tequila, which costs $2,800 USD, is probably one of the most expensive bottles of tequila.
It's part of a limited series, and the company only makes a certain quantity of alcohol available for consumption.
Each of the opulent decanters is handcrafted in Italy and comes with a crystal stopper.
The most expensive tequila, AsomBroso Reserva Del Porto Tequila, is created from hand-selected ripe blue agave by the distillers.
It is matured for five years in French oak barrels and then for eleven years in Portuguese port wine casks, which have high sugar content.
This is done to sweeten the liqueur so that it may subsequently be enjoyed as a sipping drink.
The vintage is printed on the bottle, and each bottle is numbered and signed by the artist.
Vintage Extra-Anejo Tequila is widely sought after for its silky and smooth taste, as well as its semi-sweet wild cherry flavor.
5. Patron En Lalique: Serie 2
–

$7,500
En Lalique Patron: Serie 2 The tequila bottle resembles a nice French perfume.
The crystal glassware sparkles on the shelves, displaying an updated design of the original Patron En Lalique decanter, now plated in white gold.
The tequila within is extra aejo, with aromas of French and American oak from the eight years it spends in seasoned sherry casks. One bottle of Serie 2 tequila costs $7,500.
The Patron En Lalique crystal decanter was influenced by Rene Lalique's early Art Deco aesthetic.
Because art deco has a shared ancestry in both French and Mexican art from the past century, this deco bottle filled with the spirit of Mexico is a poetically realistic representation of the style's history.
6. Jose Cuervo 250 Aniversario – $2,300
The creamy texture of this liquor contributes to the rich flavor your palette will perceive after tasting it.
Citrus, sherry, and smoke aromas combine with butterscotch, chocolate, and vanilla notes to produce the distinctive taste for which they are renowned.
The rich amber hue is presented in a lovely but straightforward glass decanter.
This one will wow you with its humility and pleasant aftertaste.
7. Barrique de Ponciano Porfidio Tequila – $2,ooo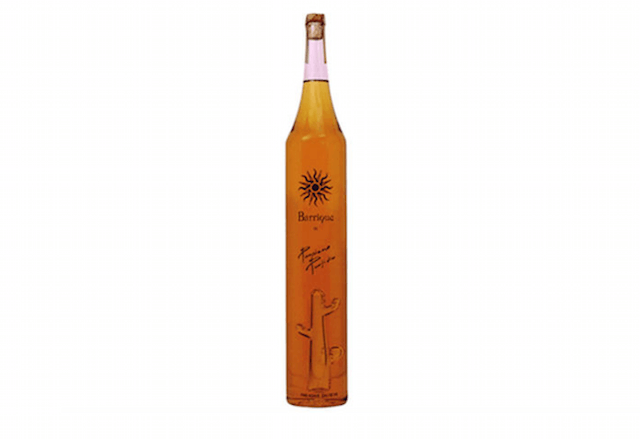 Barrique de Ponciano Porfidio Tequila is one of the most expensive tequilas in the world, costing 2,000 USD.
It is part of a limited edition series since the company has opted to issue just two thousand bottles every year in order to maintain its exclusivity.
The 100% blue agave used in the production of Barrique de Ponciano Porfidio Tequila.
It was distilled and redistilled many times to create the desired deep, mellow taste, and then matured in cheap French Limousin wood barrels for 10 years.
The most expensive tequila was packaged in a seventeen-inch tall handmade glass bottle adorned with 21-karat gold inscriptions.
This amber-colored, strongly flavorful Anejo is a favorite among tequila connoisseurs.
8. 1800 Coleccion Tequila – $1,800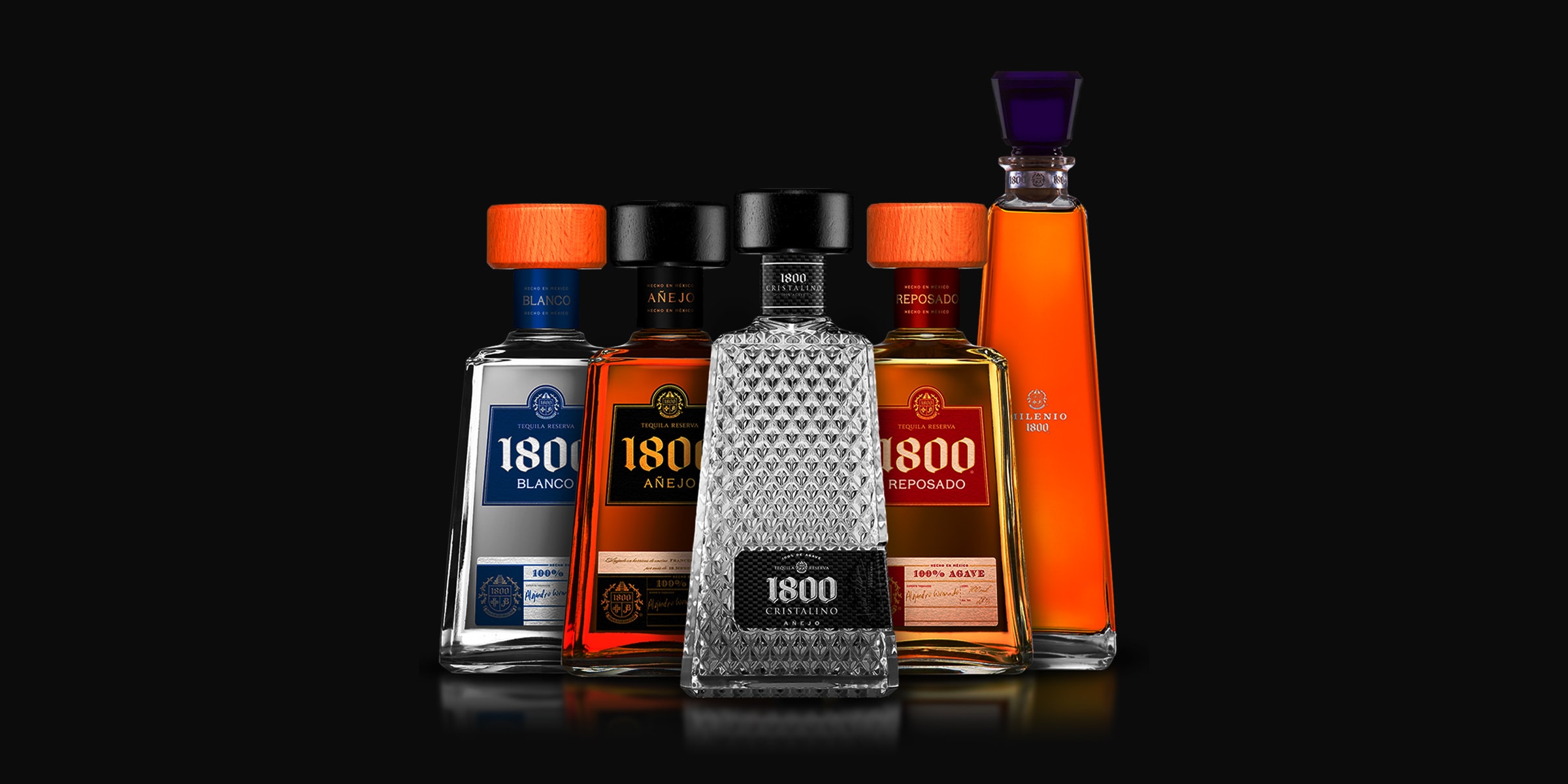 What can you say about a Tequila so exceptional that it costs $1,800 a bottle? Only that any collector who wants to possess something really unique should consider this.
The Beckmann family owns the 1800 Coleccion brand, as well as the Jose Cuervo brand, which is one of the most well-known brands in Tequila; nevertheless, this is their premium and is named after the year when Tequila was first matured in oak barrels.
The 1800 Tequila is one of nine kinds produced by the firm, and it is packaged in a Belgian crystal bottle trimmed in pewter and housed in a suede leather casing, which is as beautiful as the Tequila itself.
Each bottle costs $1,800, making it one of the most expensive Tequilas ever made.
9. Clase Azul Extra Anejo (Ultra)
Clase Azul Extra Anejo (Ultra) Tequila, priced at $1,700 USD, has joined the ranks of the world's most expensive tequilas.
It is a limited edition series, with just one hundred bottles available for purchase.
Half was for the Mexican market, while the other half was for the US market.
Clase Azul Extra Anejo (Ultra) Tequila was created at the Fino's de Agave distillery using 100 percent Tequilliana Weber blue agave.
It is matured in Sherry oak barrels for many years after harvesting and distillation.
The tequila has a rich crimson hue that tastes delicious. Keep in mind that it is designed to be sipped gently.
To give it a magnificent appearance, the business employed handmade ceramic decanters embellished with 24-karat gold, silver, and platinum.
10. Tres-Quatro-Cinco Tequila – $379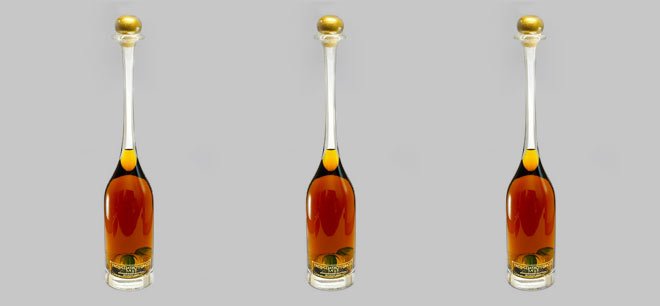 Enrique Fonseca is a well-known Tequila producer, and his accomplishments include being a master distiller, architect, and master blender of 30% three years, 40% four years, and 30% five-year Tequilas that are all artfully and distinctively aged in French oak barrels for the most optimum flavor in his Tequila brand.
The flavors and scents are supposed to be exceptional, and they are packaged in high-end, premium crystal decanters created and individually signed by the iconic Mexican artist, Alonso Gonzalez Jr.
They are remarkable works of art that are well suited to the premium Tequila that is held within each one.
This brand's bottle costs $379, making it one of the most expensive bottles of Tequila in the world.
11. Casa Herradura Seleccion Suprema Tequila – $360
Casa Herradura Seleccion Suprema Tequila, created in 1990, is a superior Tequila that leaves you with a pleasant aftertaste after each drink.
The taste is derived from the manner in which the agave plant is harvested, with the pina, or heart of the plant, being separated from the leaves.
It is cooked for more than 24 hours in brick and stone ovens before being aged for 49 months.
The Tequila has not only gained the hearts of many Tequila fans and acclaim from all over the globe as one of the greatest, but it has also received prizes, including the 2012 Gold Medal at the San Francisco World Spirits Competition.
Casa Herradura Seleccion Suprema Tequila costs $360 per bottle.
12. Don Julio Real Tequila  – $350
Don Julio Gonzalez had a dream: to grow each agave plant individually and care for every detail of his plants in order to produce the greatest Tequila.
From the planting through the harvesting, distilling, and maturing processes, Gonzalez was determined to ensure the quality of his Tequila take precedence above quantity, and he has done it admirably.
Don Julio has invented various sorts of Tequila, the most popular of which is his Real Tequila.
Real Tequila is matured for three to five years in American white-oak barrels before being bottled, resulting in a beautiful golden hue in the liquor's coloration.
Hints of vanilla, caramel, and chocolate are there, with a trace of almond thrown in for good measure.
This is a very sensual Tequila, and it is Gonzalez's pride and pleasure, which is why he has bottled it in the gorgeous bottle embellished with agave plant leaves on top. A bottle of Real Tequila costs $350 at the top end.
13. Rey Sol Añejo Tequila – $250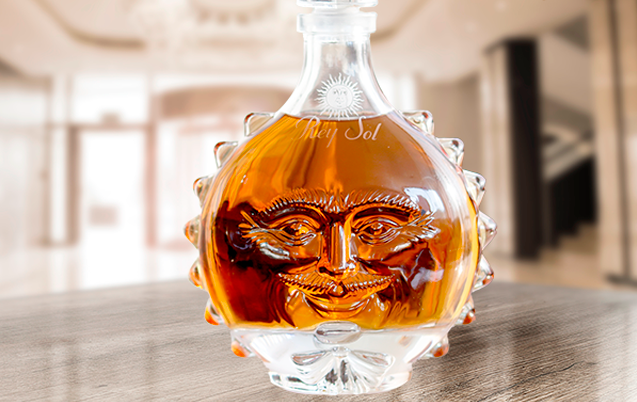 The bottle for this "King Sun Aged Tequila" is fashioned like a sun. Tequila Rey Sol's distillery promotes its label as "two pieces of art in one."
Sergio Bustamante, a Mexican artist, created the eye-catching decanter bottle.
Six years of maturing results in a particularly mellow flavor that is lacking in brands that are hurried to market.
The distiller attributes the exceptionally smooth taste of their product to the spring waters blended with the agave nectar in the highlands of Jalisco state, as well as the exact technique of baking the agave at 194° F for 48 hours.
The notes of caramel, spice, and vanilla abound in Rey Sol Aejo.
It concludes with a nutty flavor that reminds me of almonds.