Have you ever wondered which Canadian cities are the most expensive to live in? The truth is that the most expensive cities in Canada vary widely depending on where you live.
With its stunning natural beauty, scenic coastlines and vibrant culture, Canada is a highly sought-after destination for people looking for a new home.
But just like any other country, there are some cities here that come with a high cost of living.
In this blog post, we'll take an in-depth look at the most expensive cities in Canada so that you can get an idea of where your budget may take you.
Most Expensive Cities To Live in Canada
1. Toronto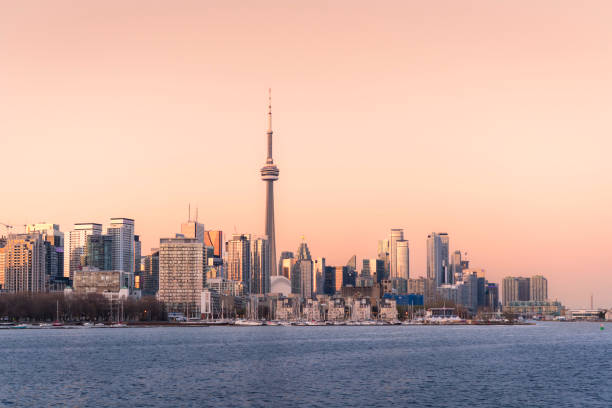 The bustling city of Toronto is the most populous and expensive in Canada, with a resident population of over 2.93 million people and 86,700 businesses.
It's ideal for young professionals who are looking to start their career off right as it has high-paying job opportunities in the tech and finance sectors.
On average, the cost of living without rent is $1,366.86 per month and the median home price is $1,079,395 — significantly more expensive than many other cities in Canada.
But its central location in the country, close proximity to the US border, and position as a trade center make it desirable amongst business communities from all over the world.
Despite its costly living expenses, however, there are still plenty of affordable housing options available; one-bedroom apartments can be rented on an average of $2,335 per month.
If you're willing to hustle hard to provide value and develop your skillset further then this is certainly a city that will help you get ahead – though if you'd prefer something more laidback then other parts of Canada may suit better instead.
2. Vancouver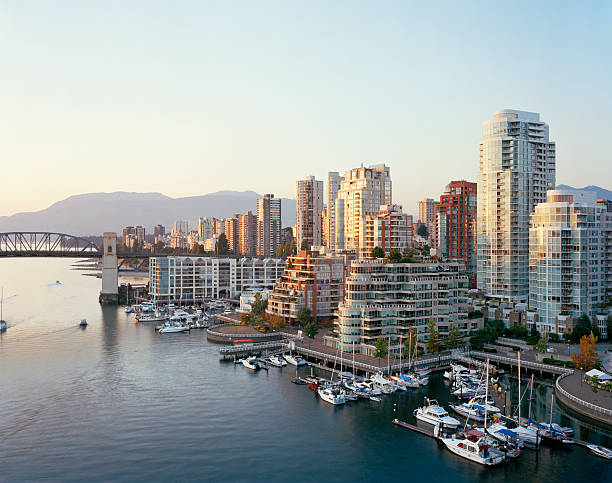 Vancouver is often referred to as "Van City" and for years, it was thought of as the most expensive city in Canada.
Recently though, data from Mercer's 2022 cost of the living survey has ranked Toronto as the 89th most expensive city in the world, while Vancouver has dropped to 108th.
This isn't to say that Vancouver isn't still an expensive place to live – according to Wowa's third-quarter housing market report, the average home sold for over $1,131,600 in November 2022.
Renting a one-bedroom apartment can run you up to an average of $2,440 per month (not including utility payments).
Despite its high cost of housing, however, the average cost of living (without rent) averages at about $1,324.70 per month; this is slightly more affordable than Toronto which has an average monthly total without rent costs coming out at $ 1,366/month.
All this makes Vancouver a unique and attractive option for those who want to access all that modern civic life has to offer whilst also being relatively close to breathtaking natural reserves situated around British Columbia's stunning coastline.
3. Victoria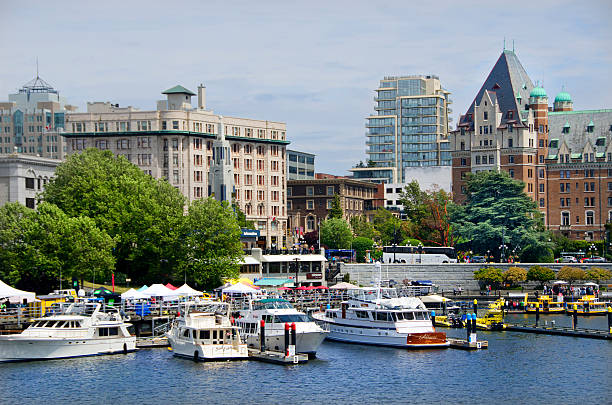 Victoria, BC is a waterfront city located on the southern tip of Vancouver Island. It is known to have some of the most expensive housing prices in Canada with an average cost for a house at $1.6M and an average monthly rent for a one-bedroom apartment at approximately $2,095.
Additionally, the cost of living in Victoria comes up to an average of $1,906 per month. Victoria is often compared to Vancouver due to its similar attributes such as its coastal lifestyle and vibrant culture; however, it's cheaper than its metropolitan neighbor since it's smaller.
One main factor contributing to its high real estate prices is that aside from being a Capital City, new homes have been built over time leading to reduced land available for future development projects causing supply restrictions and therefore increasing demand for existing homes which drives up their prices.
Moreover, Victoria cannot expand outwards as the city sits on an island making any potential expansion plans more difficult thus driving prices even higher.
4. Markham
Markham has become one of the most desirable places to live in the Greater Toronto Area. With its close proximity to downtown Toronto and exclusive neighbourhoods, it's a great choice for those looking to settle down without having to give up the convenience of city life.
In October-November 2022 alone, home prices increased by 6%, making Markham one of the most expensive small cities to buy a house in.
The average cost of living, excluding rent, is $1,301.37 and an average house currently goes for about $1,344,123.
If you'd rather rent than buy a home here, however, expect to pay around $2,025 per month – a more affordable rate than downtown Toronto!
Despite being so close to the hustle and bustle of the big city however, thanks to its 339km population size and recreational activities like golf courses and hiking trail Markham also provides residents with plenty of opportunities for a peaceful respite from their busy life.
5. Surrey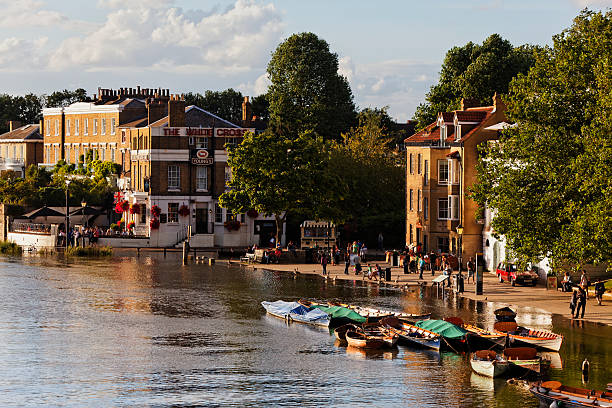 Surrey is the fifth most expensive city in Canada, home to over 603,000 residents. It's the largest city in British Columbia and takes up an area twice as large as Vancouver– yet the average cost of a house still stands at $1.1M.
Apartments are similarly costly; rent for a 1-bed apartment averages out at around $1825 per month, 14% higher than it was last year.
But why is Surrey so expensive?
The main factor has to do with its proximity to Vancouver– both cities are only one hour apart and many people living in Vancouver choose to relocate to Surrey due to its comparatively lower costs of rent and housing.
Even utilities like electricity, heating, cooling, water and garbage are more expensive here than in Vancouver with an average cost of $226.78 per month for an 85 m² apartment.
All these factors add up to make Surrey rather a pricey place to live despite its size compared to other cities in BC.
6. Mississauga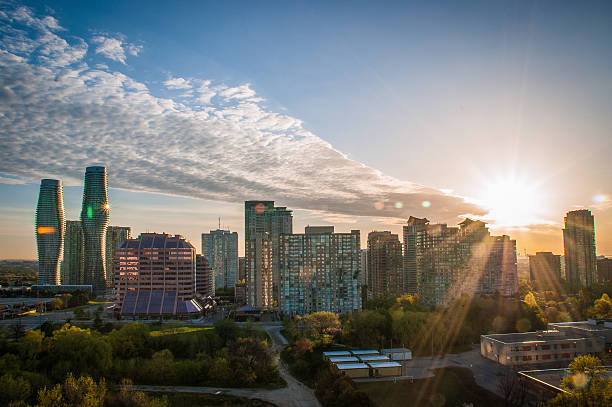 Situated on the shores of Lake Ontario, Mississauga is Canada's sixth-largest city.
Its population of 789 344 people makes it one of Canada's most populous cities, accounting for over 25% of the country's Gross Domestic Product (GDP).
The cost of living in Mississauga is among the highest in Canada – an average home costs around $1.0M and monthly rent for a one-bedroom apartment is about $2122, representing an 18% increase from last year.
There are several factors driving up the cost of housing and other goods and services here.
Firstly, there are limited amounts of land available to build upon due to its high population density, creating a shortage which causes prices to rise dramatically.
Secondly, being so close to Toronto also drives prices up as many people are willing to pay higher prices just for convenience.
7. Kelowna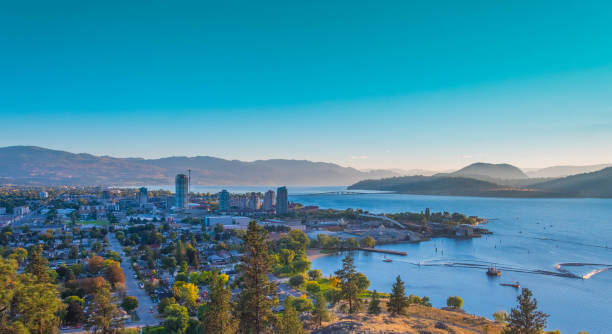 Kelowna is a stunning city situated on the edge of the beautiful Okanagan Lake in British Columbia. Known for its gorgeous views, relaxed atmosphere and abundance of outdoor activities, it's become an increasingly popular destination among retirees due to its fantastic golf courses and boat-friendly harbour.
Despite this, living in Kelowna can be quite pricey.
In 2022, the average home sold for over $1.2 million according to Remax Canada, with one-bedroom apartment rentals averaging around $1755 per month.
Global News further reported that Kelowna was the fifth most expensive city to live in that year – even more expensive than other major cities such as Vancouver and Toronto!
The higher cost of living may be attributed to Kelowna's remote location which makes trips between Vancouver ports take up to four hours by car.
Nevertheless, many still consider Kelowna to be undervalued compared to other cities thanks to all it has on offer – so if you're looking for a great place for retirement or just want a slower-paced life near nature with plenty of outdoor opportunities, then Kelowna might just be the place for you!
8. Brampton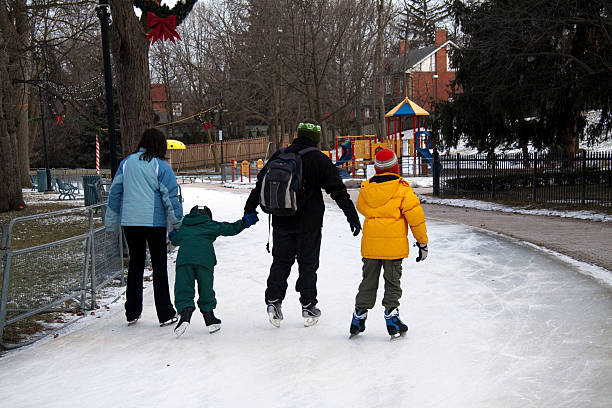 Brampton, the third largest city in the Greater Toronto Area (GTA) after Toronto and Mississauga, is home to an impressive population of 656,480 people.
With a median house price of $1,098,200, it is one of the most expensive cities in Canada.
The average monthly rent for a 1-bed apartment in Brampton has increased 20% compared to last year and currently stands at $2,000.
This cost also includes utilities and other expenses like transport.
Although Brampton may be slightly more expensive than some locations in its vicinity – primarily due to its proximity to larger population centers clustered in the GTA – many individuals working in Toronto prefer living there because of its smaller population and lower overall cost of living compared to the big city itself.
Additionally, car insurance premiums are much higher here than elsewhere in Ontario.
9. Etobicoke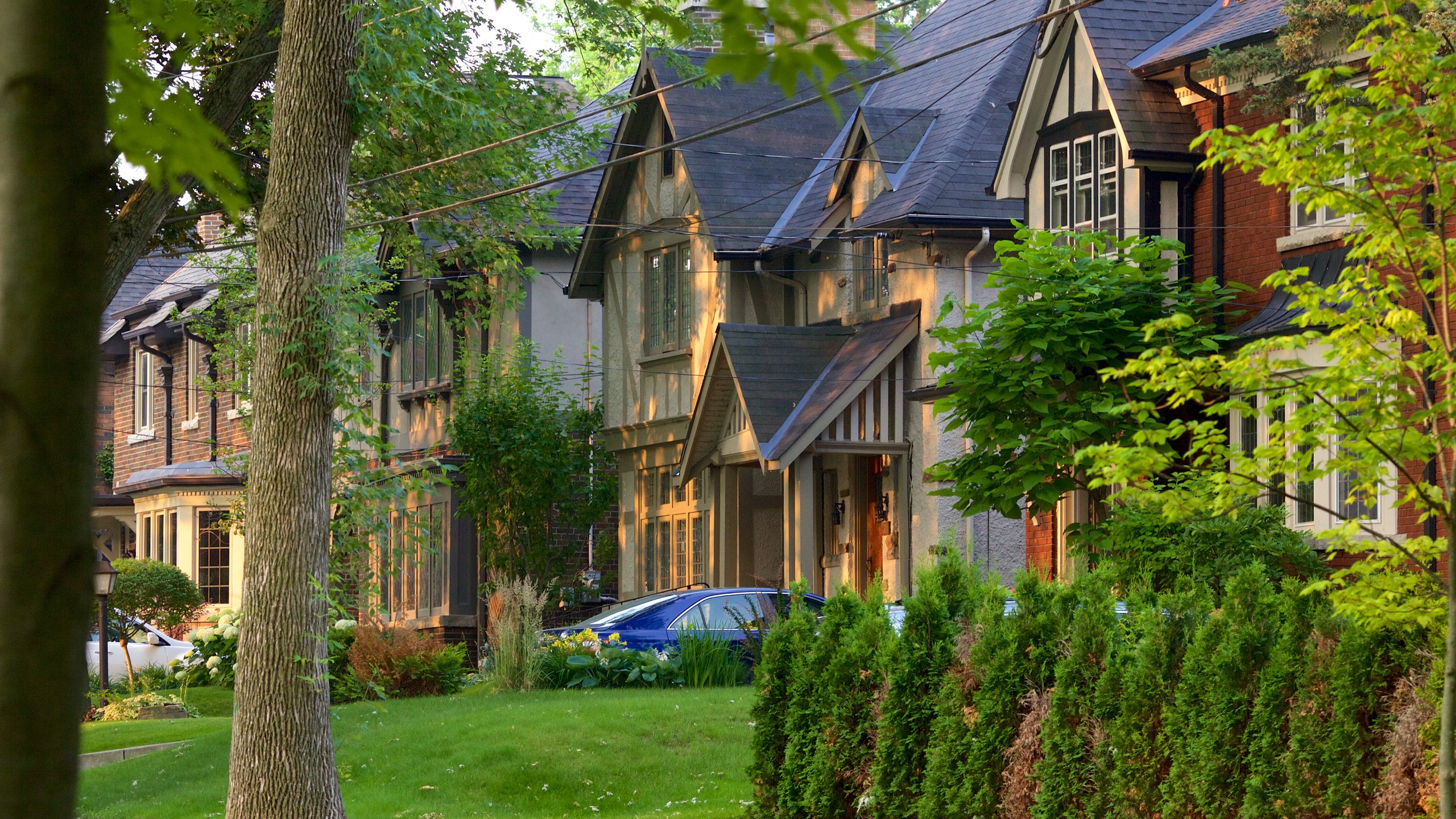 Etobicoke is a district in southeastern Ontario often viewed as part of the greater Toronto Metropolitan Area.
Located on the Lake Ontario waterfront, Etobicoke is considered a desirable residential area with high property values due to its ideal location within Toronto.
The average cost of housing has steadily increased and currently stands at a remarkable $607 000, with median rent hovering around $2,297 monthly – a 21% increase compared to last year.
Most residents call Etobicoke home thanks to its quiet and peaceful atmosphere coupled with an abundance of homes ranging from detached and semi-detached single family dwellings on larger streetscapes.
One particularly wealthy neighborhood in Etobicoke is Islington-City Centre West, consisting largely of commercial and residential buildings which contribute to the city's expensive real estate costs.
All these factors make Etobicoke one of the most esteemed locales for affluent Canadians looking for first-class living close to Canada's largest metropolis, Toronto.
10. Ottawa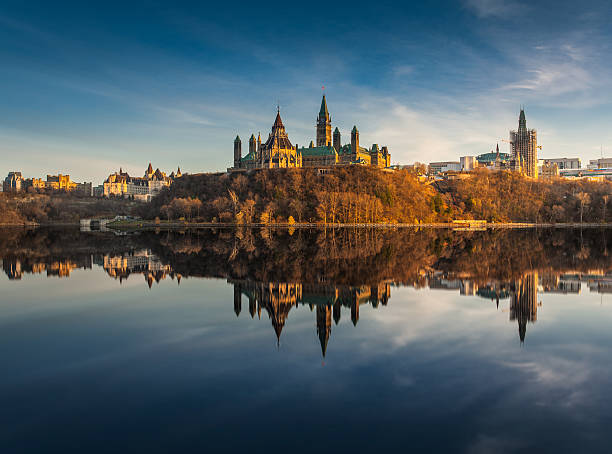 Ottawa is an attractive option for those looking to live in Canada's fourth-largest city without breaking the bank.
With a population of 1,017,449 people, Ottawa is known for its political connections and serves as the seat of the Canadian government.
It's also home to the Royal Canadian Mint and an ever-increasing job market in healthcare and technology.
In addition to these attractions, Ottawa boasts an affordable cost of living; the average monthly expenditure (excluding rent) comes out at $1,251.10 per month.
For those looking to purchase property, homes can be purchased for half what you would pay in Toronto or Vancouver – usually around $621,254 – making it a great destination for more budget-minded buyers.
Plus with apartments available for rent in the city centre costs only $1,693 per month on average, finding an affordable residence has never been easier.
On top of all this, locals are notoriously friendly which makes making friends effortless!
Often praised for its cleanliness and modern design aesthetic too, there are plenty of reasons that newcomers should consider moving to Ottawa today!
11. Nanaimo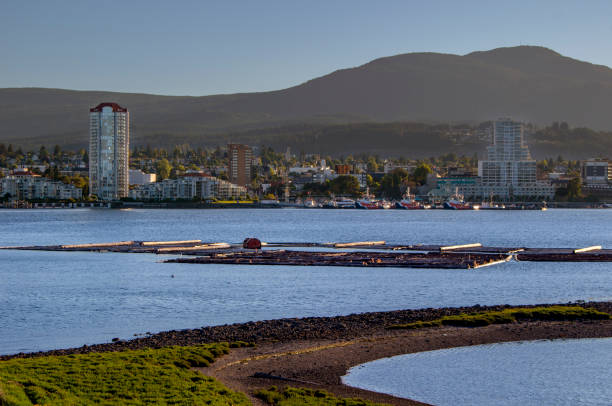 Nestled on the eastern coast of Vancouver Island, Nanaimo is a rapidly growing and bustling city with a population of approximately 90,000.
Despite being the most expensive Canadian city, Nanaimo remains desirable to many people looking for an affordable place to call home.
In February 2022, the average price for a family home in Nanaimo was estimated at $944,950 – representing a 23% rise from last year's figures.
The greater Nanaimo area provides employment opportunities in retail, accounting and real estate; but more significantly in healthcare where it's the largest employer in this region.
Comparatively lower incomes than that of cities such as Victoria or Vancouver are observed here – yet recent research has revealed that out of all three cities mentioned, Nanaimo has had by far the highest median family income growth rate over recent years.
12. London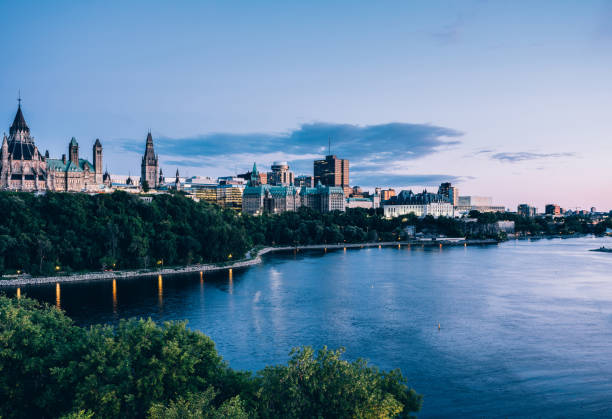 London, Ontario is a great destination for those looking to relocate or invest in a home.
Located two-and-a-half hours southwest of Toronto, the city boasts low crime rates, quality education institutions such as the University of Western Ontario and access to excellent public schools.
The overall cost of living in London may be considered similar to other cities such as Toronto but housing prices are far more affordable with an average home cost of $611,343 and monthly rent averaging $1,836.
In addition to finding affordable lodging, London has much to offer those who call it home.
With plenty of parks and museums around the city there are endless activities for family outings or days out with friends.
Also gaining momentum is London's growing art scene so anyone interested in local theatre, music and literature will find something special within the community.
Most Expensive Places To Live in Canada
Toronto
Vancouver
Victoria
Markham
Surrey
Mississauga
Kelowna
Brampton
Etobicoke
Ottawa
Nanaimo
London